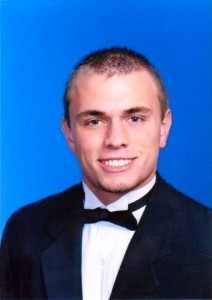 Here at mathnathan.com I record my experiences learning about math and science and their applications in the world. My primary interest right now is computer vision, and immersive visualization. I try to write in a manner suitable for all audiences, if you have any questions though please feel free to contact me.
NAME / AGE: Nathan Crock, 25 years old
STORY: I want to further the positive impact that technology has on the world, and eventually provide technology to bring mankind to space. A bad habit of mine is trying to discuss everything through math and science, so here I can rant and satisfy my intellectual curiosities without talking those close to me into a coma. However, my diverse interests and passion for learning also foster a desire to be a sort of modern day renaissance man. So enjoy everything else I post as well!
CURRENTLY: I am a graduate student at Florida State University in the department of Scientific Computing. I work in the Visualization Lab and at the Center for Ocean-Atmospheric Prediction Studies. My research is in signal processing and computer vision. I'm developing an objective method for front tracking in satellite observations.
FUTURE: I will be receiving my Master's degree next year, and depending on how my research goes I may pursue my PhD and develop my work further. I train hard everyday to be the best I can at what I do, so in the future I'll be prepared to apply the diverse utility of numerical analysis to enhance space exploration and eventually to the construction of space colonies!
RESEARCH: You can learn more about my professional and academic career through my LinkedIn Profile.
Please give me some feedback and let me know what you think about my thoughts!